1. How do I search for someone on Find People Search?
Its easy! For the most basic search, simply enter the name of the person you are searching for and press the big green search button...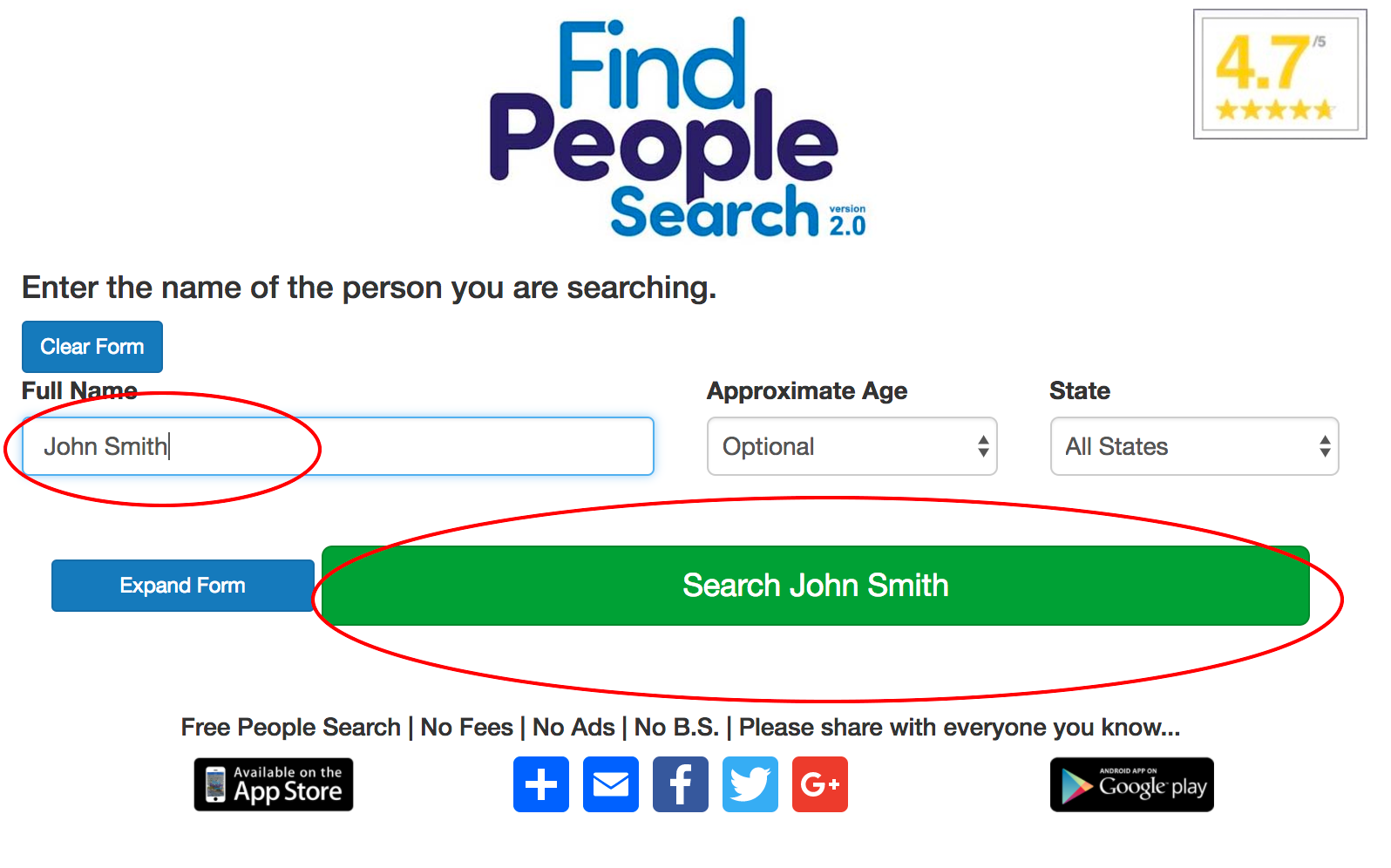 You can also conduct a more advanced and detailed search by clicking the "expand form" button and then filling out any or all of the optional fields...
After you submit your search you will see this screen, which means that we are searching millions of records to find your search results. It may take up to 30 seconds for the search to finish....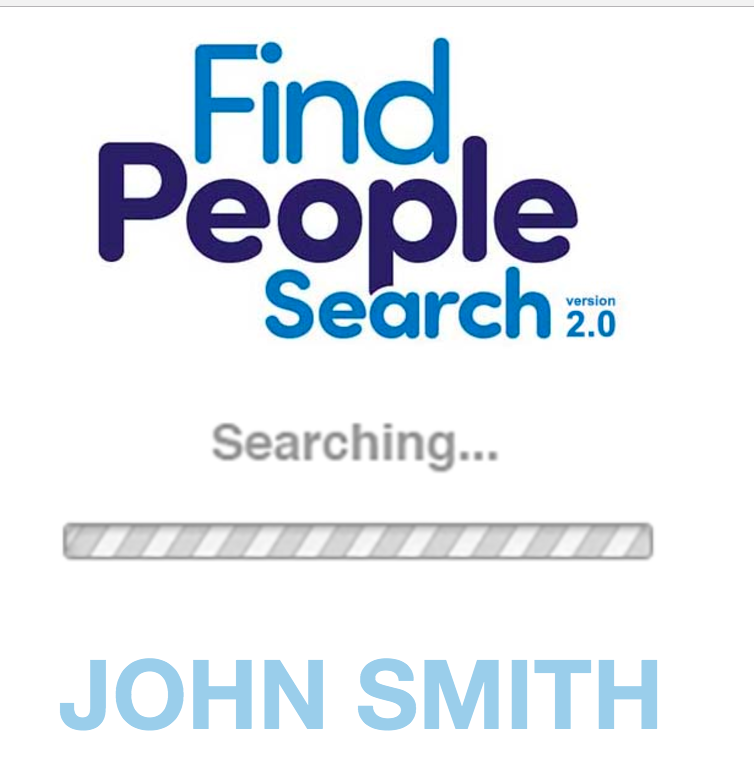 If your search has yielded results, you will see those search results on this page...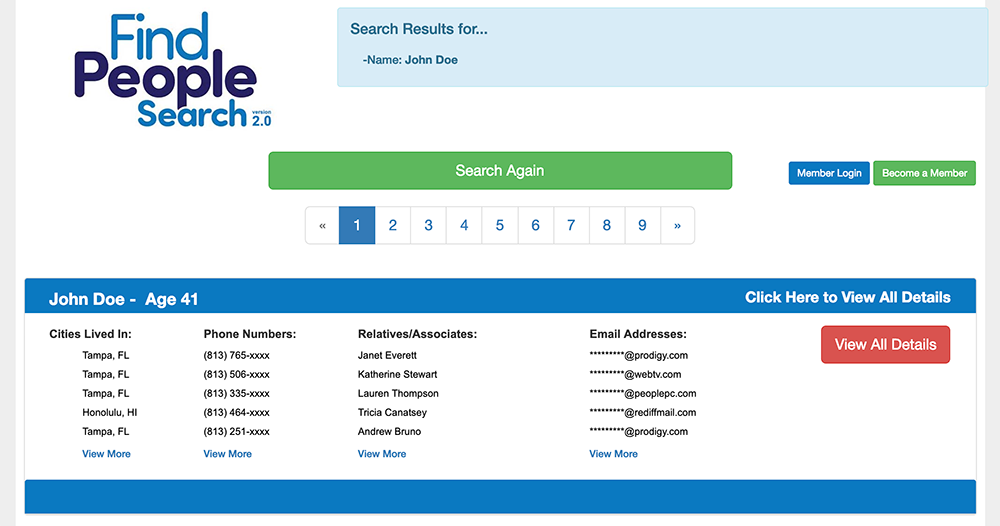 2. I found the person I'm searching for, but can I get more detailed information on this person?
Yes. Find People Search offers full background checks on any person found during a normal search. In order to view the full background check for any person found during a search, you must first become a paid member of Find People Search.
3. How can I get a full background check on someone I have found on Find People Search?
In order to view the full background check for person, you must first become a paid member of Find People Search.
4. How do I become a paid member of Find People Search?
There are 2 places where can join Find People Search. First, you can join directly from the search results page by scrolling down in any results window and choosing either a Personal or Business membership plan. Secondly, from any search result you can click on the "Expand View with Background Checks" button. Doing so will take you to directly to the Background Check page, where you can join if you haven't already done so.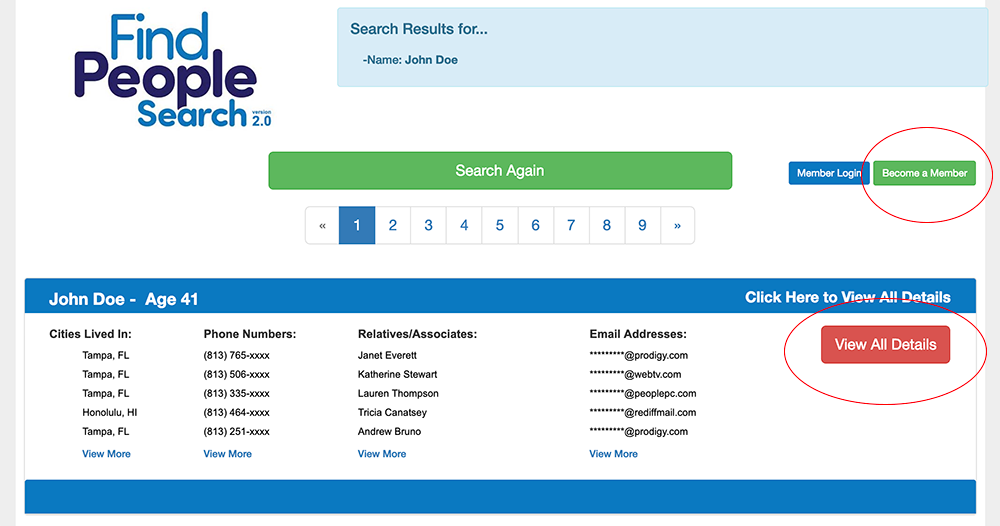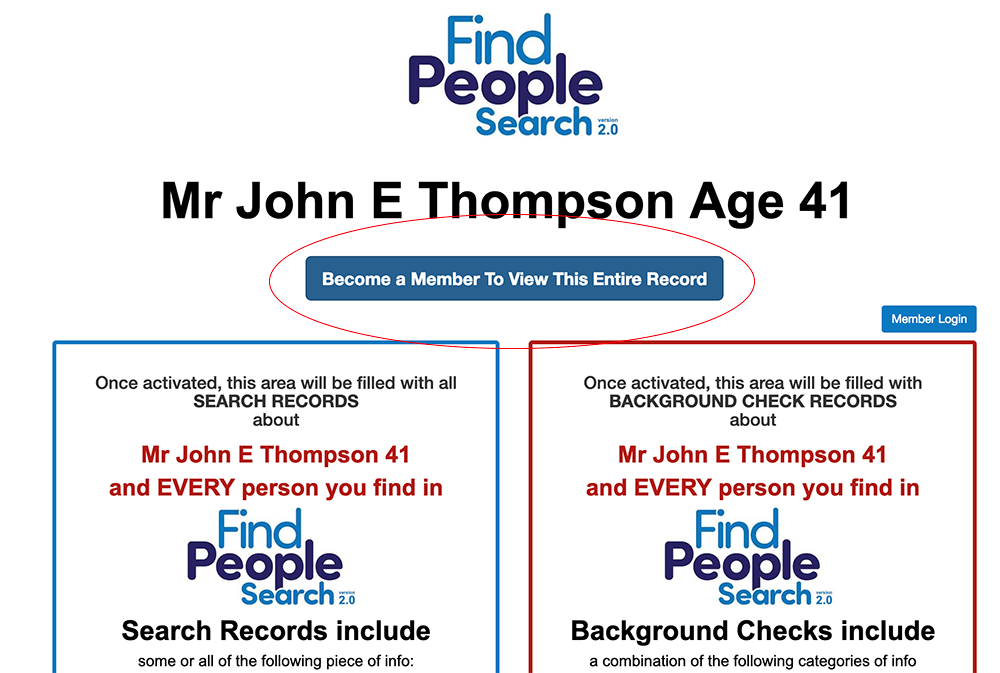 5. What are the benefits of becoming a member of Find People Search?
Members get access to full background checks on any person found in our vast database.
6. Should I purchase a Personal Membership or a Business Membership?
Both the business and personal accounts have access to the EXACT same data. The difference between the two account types is a question of volume. Personal accounts are limited in the number of background checks they can run per month. Business accounts have a much higher limit that is geared toward high volume searches. If you are an individual who is looking for a small number of people, a personal account will suit you just fine. If you are running a business where you will need access to hundreds of background checks per month, choose the business plan.
7. I'm a paid member of Find People Search. How can I view background checks?
To view background checks, you must first log in with your email address and password. To login, simply click the "Member Login" buttom on the top lefthand side of the search results page...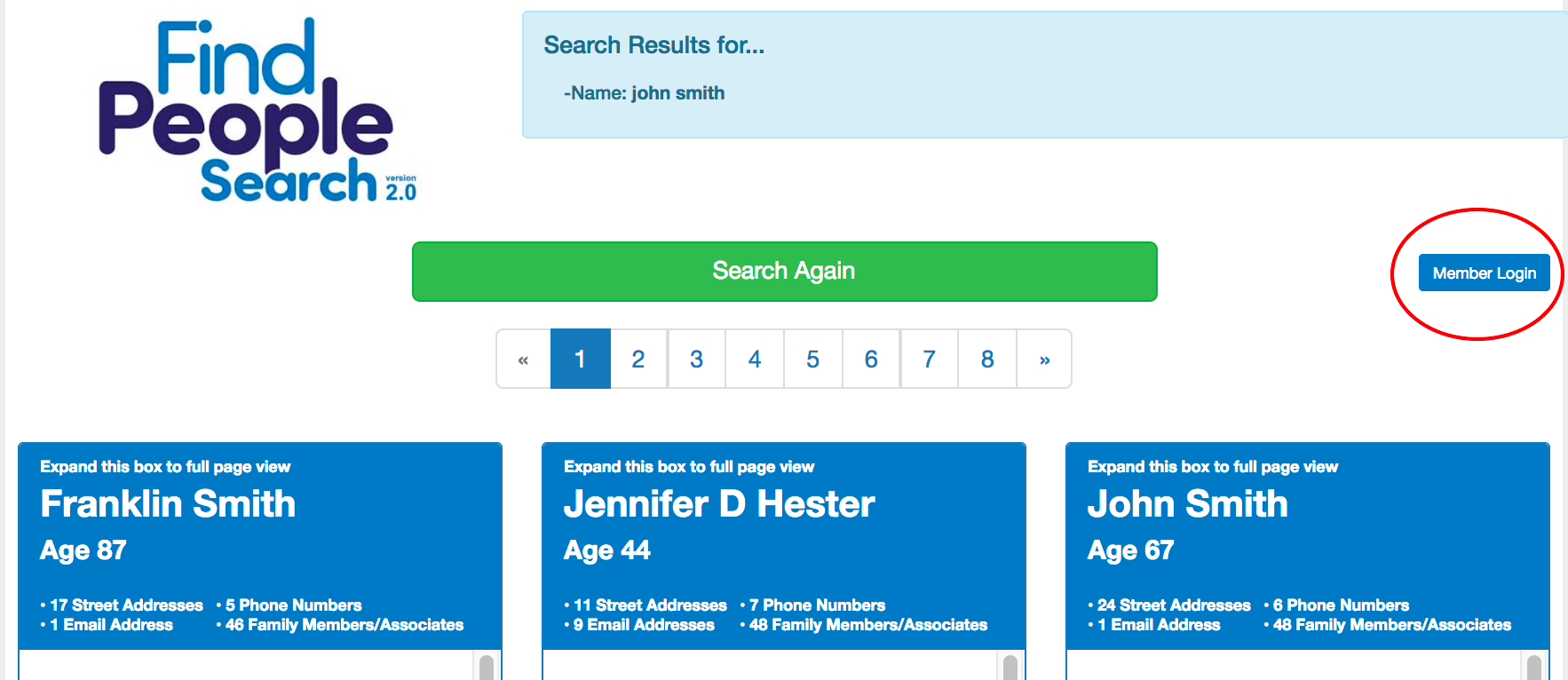 Once you have logged in, you can view any background check by clicking on either the name of ther person in the search results OR the button labeled "Expand View with Background Checks"...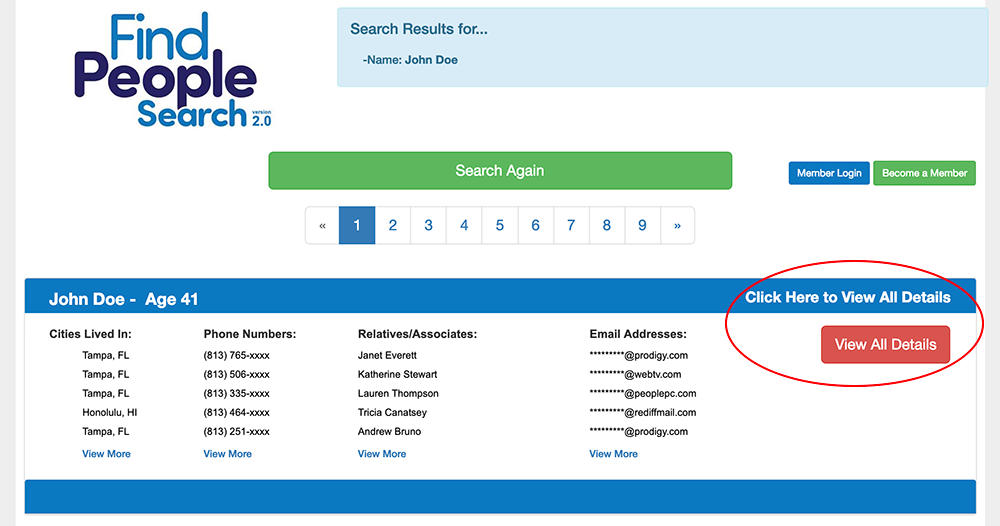 Clicking either one of the above areas will take you to the background check page where, if you are logged in, the full background check will be displayed on the righthand side of the page. If you haven't logged in yet, you will have another chance to login from the background check page...
8. How can I cancel my membership?
After logging into your account, click the red "My Account" button on the search results page. From the "My Account" page, you can then cancel your membership.


9. How can I contact customer service?
Customer Service can be reached By Clicking Here.
10. Does Find People Search publish Social Security Numbers in its search results?
Absolutely not.
11. Where did Find People Search get all this information on me?
Find People Search gets all search result data from PUBLIC RECORDS, which includes any document filed by a government agency. Common sources include marriage and divorce records, criminal records, real estate deeds, lawsuit filings, liens, professional licensing records, and published phone directories.
12. I didn't give you permission to display my personal info on this site!
Because the information on our site is gathered from PUBLIC RECORDS, we do not need permission to display such information.
13. When I search for myself, the information shown is not correct. Can this be fixed?
Unfortunately, at this time we do not have the ability to edit or change the information shown in our search results.